Testimonials
Don't just take our word for it. Take a look at our satisfied clients who've experienced first-hand the difference we make in their auto transportation needs.
VLife Automotive
CRC made my vehicle shipping experience go smoothly and also it was stress free. I ship vehicles often, long distances which gives me plenty time to worry. I did not have time to worry because his service was swift and professional. Thank you very much, Will N.
Breeze Ratchford
Very timely on the pickup and delivery. They picked up and delivered on time. I will certainly use this company again. Very Easy to do business with and very communicative. To the staff at CRC you guys are doing and amazing job!
Ryan Bibler
Their trucks are immaculate and look great. They are great to work with and everything went smooth throughout the entire process. Highly recommended.
Jason Temple
Very easy company to work with! I love that they give you a truck tracker so you always know where your car is at the moment. The driver Tim and the dispatcher Grant were awesome and professional! No damage on my car. A+ service!
Serge Blot
They were very professional. Keep me informed throughout the process. I was able to track the driver from point A-B. And see where the vehicle were. That was the best experience I had with CRC. I f you need vehicle transport, I Highly recommend CRC Transport.
Ranger Repair
Received a call from Edward with CRC for roadside assistance. Was able to help them get going again. Communication through the whole process was flawless! Payment was quick and hassle free. Recommend doing business with CRC!
Rajesh Galivanche
I shipped a few personal cars in the last few years. This time I shipped a brand new Mazda SUV and had apprehension about how they handle the car. However, my apprehensions turned out to be unwarranted and this turned out to be the best experience I had shipping a car. It was very smooth and they delivered the vehicle on time (in just 3 days from San Francisco Bay area to New Orleans). The customer service is excellent. Very easy to contact them by phone or by text or by email. Their responses are prompt and accurate. Both Alex P and Sergiu were great to work with and I will be using CRC for my future car transportation needs and highly recommend to others as well. Thanks Sergiu and Alex!
Kevin Seibert
I wish there were six stars in this review because CRC Transport would get it. The whole experience starting with Craig was first class. I had a good feeling and comfort level with him right out the gate. There was no up front deposit, and no payment required at time of delivery, good luck trying to find that kind of trust out there today. Ivan, the dispatch coordinator I presume, kept me updated throughout the long journey from Whitman, Massachusetts to New Orleans. I say long journey but it only took three days when I was told it might take 7-10. It's hard to detect a good positive attitude through text messages but Ivan accomplished that and then some. I met the driver Igor, at 11:30 pm (my choice) in a church parking lot and he bled experience all over the place during the unload and and he had a look on his face that said..."No worries mate, I got this." First Class operation, look no further for your transport service...CRC Transport
Tina Ramos
Amazing company to work with! Ivan was extremely helpful, always in touch about any updates and order status, safe and sound transportation. Definitely will do business with them again!
Chris Spencer
Excellent Transport of my vehicle, a day earlier delivery than originally told which was great. They took great care of it during transport. The Driver even caught some scratches and notified the dealer when he picked it up so they could fix them. Shout out to Paul and all the communication during the transport. Highly Recommended.
Son Nguyen
I had my car transported from CA Bay Area to TX. CRC Transport was easy to work with and price was fair. My driver Carlos M. was very professional. He kept me informed every step of the way and answered all my questions. I knew I was in good hands. As it turned out he even got my car there early. I'm very impressed with him and the company and would highly recommend using them.
Ready to take your auto transportation to the next level?
Contact our team today for a free, no-obligation consultation. We'll discuss your unique needs and how our services can help streamline your business logistics. Let's revolutionize your auto transport together.
We appreciate your interest and will get back to you shortly with the details.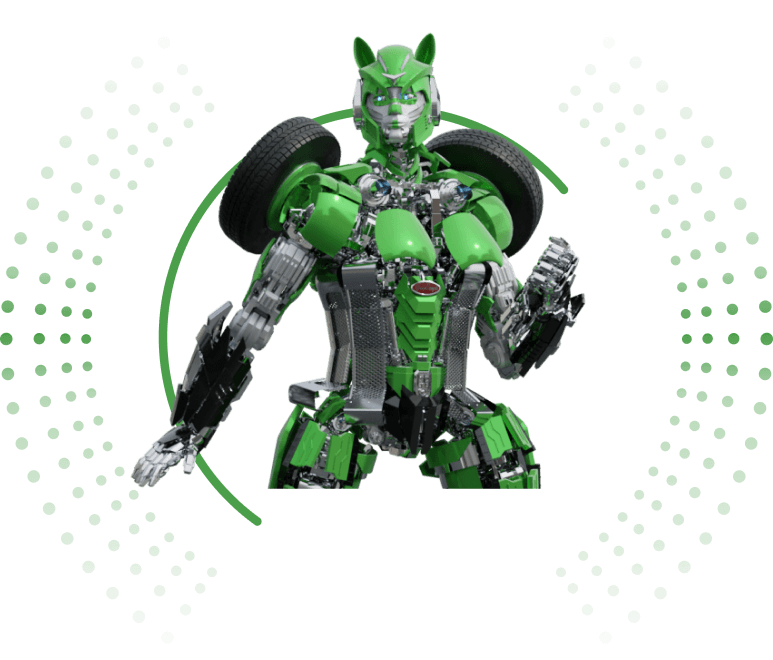 Ошибка! Что-то пошло не так.